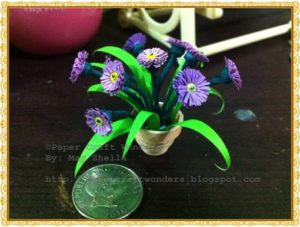 Recently, while browsing the internet I came across a post in Pinterest about quilling. Yes, it's quilling not quilting. Quilling is an art form that involves the use of narrow strips of paper. The strip of paper is rolled into coils or scrolls, shaped, arranged and glued together to create decorative patterns or designs. It is also known as paper filigree which became popular in Europe during the 18th century and have spread in the United States of America and other parts of Asia. However, this art form is not yet popular here in the Philippines.
During my childhood days, I have made paper flowers using strips of paper, but I did not know that it's called quilling not after I saw some pictures in Pinterest similar to my paper flowers. After seeing those beautiful quilled flowers and other styles and technique of quilling, I decided to go back on making quilled miniature flowers.
Like paper bead making, quilling also needs patience and determination. It is sometimes tricky especially when you are doing miniature pieces and big projects like quilled wall decor, but all your efforts are all worth it after you completed your project.
Below are some of the quilling projects I have made. The vase and flowers were quilled and I placed it on a clear plastic box which I bought in our local store. These miniature quilled flowers is about 2 inches to 3.5 inches tall.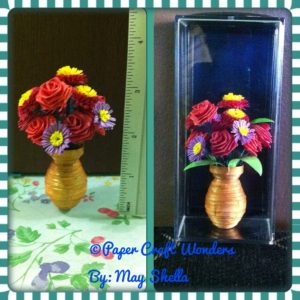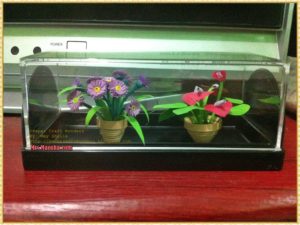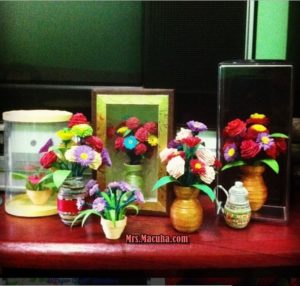 These items are good as a gift, wedding favors, or office table decorations. I am actually planning to open a store at Etsy.com to offer some of my creations. Well, I hope I can do that and make some extra income while having fun creating arts and craft.
Until next time!!! Happy crafting!