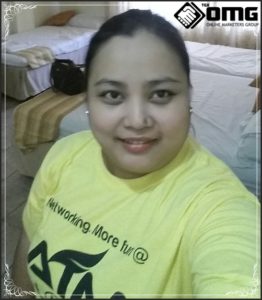 Welcome to my website!!!
I am May Shella Mojana-Macuha, a wife, a blogger and currently a network marketer.
I started this blog year 2009, but I am not new to blogging, I've been blogging since 2004 using a different platform. I mostly blog about game cheats, game tips, gadgets, events, photography, arts and crafts, entertainment or showbiz buzz, a little about lifestyle and health. I'm not into politics so you'll never read any posts about politics here. I seldom posts about my life here unless it is said to be "bloggable". (",) Life is already stressful so I don't want to pass the negativity to other people when they stumble and read my blog.
May Shella Gutierrez Mojana when I was still single, now May Shella Mojana Macuha. I prefer to be called as May or Shella than Mrs. Macuha. It made me feel I am on my 60's already and it is just too formal if you will call me Mrs. Macuha.
I am not a professional writer but is always careful with my spelling and grammar, however, I am just human and is not perfect at all times.
Spammers are not welcome here, so don't waste your time to comment if it is not related to my post or you are just promoting something and just want to get some link juice. Asking for link exchange is a different story though. Malicious comments and not so good words to read are also not welcome and expect it to be on spam comments unless I approve it.
This blog will cater "All the flavors of being me… A wife, an online gamer and a crafter." (",)