Kim Chiu confirmed the issue about the breakup of Kimerald tandem. According to her the management has decided to end the Kimerald love team after four years of successful projects.
Just last Saturday, Kim was being paired with Carlo Aquino in MMK. Is this the beginning of another love team? Kim admitted that she was sad about the Kimerald breakup because they've been together as love team for four years and they've been very comfortable with each other. She added that pairing to another actor is a challenge for her.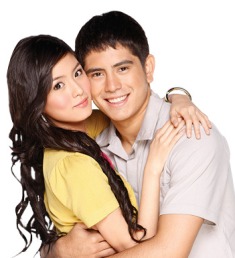 Kimerald fans are also sad and not ready for the breakup, but Kim said that they understand what is happening now since it is part of their job and that the Kimerald fans would always support Kim and Gerald even if they are no longer love team.
Source: ABS-CBN News