Here's another Facebook game from Zynga that was launched just this month, the Treasure Isle game. It is a treasure hunt game with a combination of farm game. You hop from island to island to search for some rare gems and valuable artifacts, earn money, design and decorate your own island and meet other adventurers as you explore the world of Treasure Isle.
As you travel from one island, you are given some items to search for. Once you completed the items given you can trade in those items for some coins.
Treasure Isle just started this April and as of this posting it has reached 83,475 monthly active users already. The figure is based on their official Facebook fan page.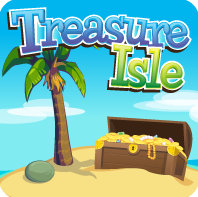 Treasure Isle is still in beta so expect some glitch in the game. On my next blog update I will be posting some Treasure Isle Tips, Treasure Isle Cheats, and Treasure Isle Tricks. Just visit this site regularly for more updates.
Happy Digging!!!