On my previous post Cafe World Tips and Cheats, I have posted what to do to get extra stoves and counters without waiting for you to level up. However, upon checking on the video I have provided, it seems that Zynga claimed for copyright infringements thus, the said video is not working anymore.
So let me put all the procedures in writing if ever the new video that I will provide below will be shut off.
What do we need to do to get more stoves and counters in cafe world?
Reminder: Zynga Networks Inc. is trying to fix this glitch in Cafe World so at anytime this cheat may not work anymore. Please proceed with caution.
First, you need to have a Cheat Engine software. What they are using is the Cheat Engine 5.5, you can download the said software at your own risk here. Please proceed with caution.
Here's How to cheat Stoves and Counters

1. Go to Cafe World and open your cheat engine. Select the program you want to cheat. If you are using Firefox, then select Firefox and open.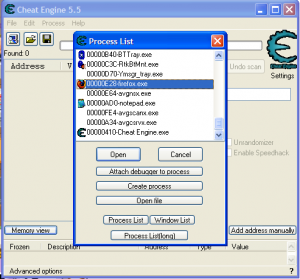 2. Go to "Functional" icon then click "Stove" icon. You will see 7 of 7 stoves used.

3. Go to your cheat engine software and put "7" on the hex box. The number to put depends on how many stoves you have in used. Then, hit "First Scan", see image below.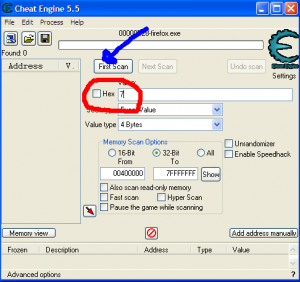 4. Drag 1 stove down into the shop, so you will have 6 of 7 stoves used.
5. Go back to cheat engine software and change the number in the hex box to 6 then hit "Next Scan".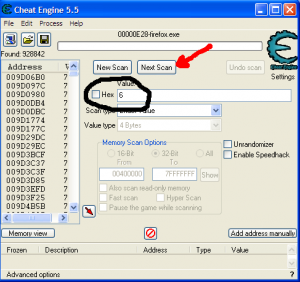 6. Drag another stove down to your shop so you will have 5 of 7 stoves used. Repeat step 5, change the number on the hex box to 5 then hit "Next Scan".
7. Repeat steps 4 and 5 until you have 1-3 addresses found on the left side of the cheat engine.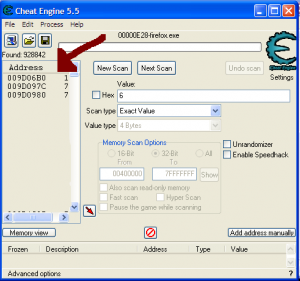 8. Double click each addresses to go down at the bottom part of the cheat engine.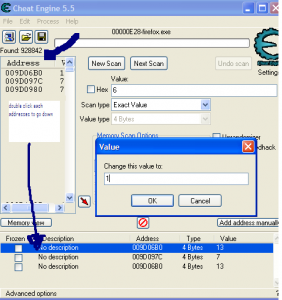 9. Change the value of all remaining addresses to 1 and then click the "frozen box" to freeze.
10. Go to Cafe World and presto!! You can now have more stoves you want. Hit the "Green check Mark' to save.
11. You can do the same procedure for counters, read post here.
You can also visit Cafe Secrets Guide on how to get level 50 Cafe and have a bigger restaurant with lots of oven and money. This Cafe Secrets Guide was proven and tested by me.
For proper procedure please watch the video.
note: The old video on my previous post has been replaced with this video.
By the way, if you want to EARN real money, join the Paypal Wishlist in Facebook. Share your Paypal Wishlist and EARN up to $100.
Happy Cooking!!!