Viewers of the Pinoy teleserye I Love Betty La Fea can't wait to see the wedding of Armando and Betty. Tonight we will witness the wedding of Armando Solis and Beatrice Pingson.
This is the most awaited scene of the said teleserye. Fans are reacting and afraid that this would be the end of Armando and Betty's love story. However, according to the staff of the show, this is not the end of the story yet and theirs still a lot of things to happen that the viewers must wait.
The wedding scene of John Lloyd Cruz and Bea Alonzo was perfectly planned, they'll be using a special wedding car. Their wedding motif is Green and Yellow.
Below are some photos of Armando and Betty's wedding scene.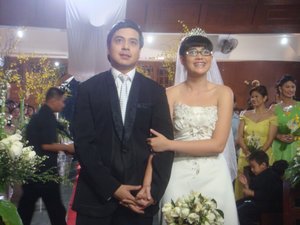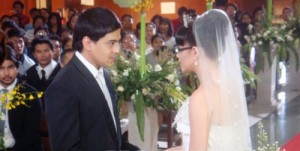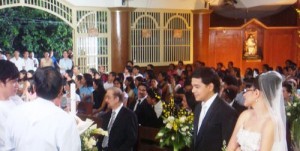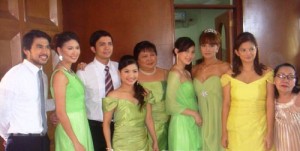 What would be the life of Armando and Betty after the marriage? What would be Armando's reaction if he would know the secret of Betty's father?
Abangan!!!
Photos Courtesy: ilovebettylafea.multiply.com