All the Miss Universe 2010 contestants who were luckily selected to be on the Top 15 are all hoping to bag the Miss Universe crown. However, out of 15 Miss Universe contestants, judges will only choose the Top 5 based on their previous presentation and how they answer the actual interview.

Later this day will be the coronation for the Miss Universe 2010. Who will be the winners to qualify to be on the Top 5 finalist? Who will be the new Miss Universe for this year? Would it be Miss Venezuela again? Do you think Miss Philippines Maria Venus Raj will win this pageant? Let us all see.
Based on online surveys, Miss Philippines Maria Venus Raj is still on top of the survey, followed by Miss Bolivia Claudia Arce Lemaitre and Miss Venezuela Marelisa Gibson on the third spot. The online survey has nothing to do with the final result of the pageant.
I will update this post as soon the results for Miss Universe 2010 will be final. Good Luck to all Miss Universe Finalist!!!
UPDATED: The newly crowned Miss Universe 2010 Winner is Jimena Navarrete from Mexico.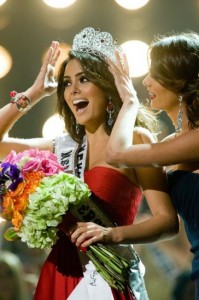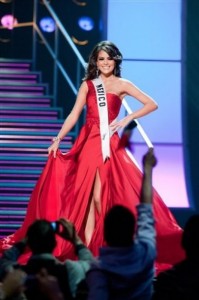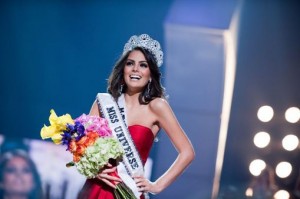 Meanwhile, here's the Top 15, Top 10 and Top 5 list of the Miss Universe 2010 pageant.
Miss Universe 2010 Top 15 Semi Finalists:
Mexico – Jimena Navarrete
Belgium – Cilou Annys
Ireland – Rozanna Purcel
South Africa – Nicole Flint
France – Malika Menard
Australia – Jesinta Campbell
Jamaica – Yendi Phillipps
Colombia – Natalia Navarro
Guatemala – Jessica Scheel
Czech Republic -Jitka Valkova
Philippines – Venus Raj
Russia – Irina Antonenko
Albania – Angela Martini
Puerto Rico – Mariana Paola Vicente
Ukraine – Anna Poslavska
Miss Universe 2010 Top 10 Semi-Finalists:
Ukraine – Anna Poslavska
South Africa – Nicole Flint
Guatemala – Jessica Scheel
Australia – Jesinta Campbell
Mexico – Jimena Navarrete
Ukraine – Anna Poslavska
Puerto Rico – Mariana
Ireland – Rozanna Purcell
Albania – Angela Martini
Philippines – Maria Venus Raj
Miss Universe 2010 Top 5 Finalists with their scores:
Mexico – Jimena Navarrete – 8.913
Jamaica – Yendi Phillipps – 8.884;
Australia – Jesinta Campbell – 8.841;
Ukraine – Anna Poslavska – 8.743,
Philippines – Venus Raj – 8.714
Miss Universe 2010 Special Awards
Miss Congeniality Winner – Australia – Jesinta Campbell
Miss Photogenic Winner – Thailand – Fonthip Watcharatrakul
Best National Costume – Thailand – Fonthip Watcharatrakul
4th Runner-up – Philippines – Venus Raj
3rd Runner-up – Ukraine – Anna Poslavska
2nd Runner-up – Australia – Jesinta Campbell
1st Runner-up – Jamaica – Yendi Phillipps
Miss Universe 2010 – Mexico – imena Navarrete