John LLoyd Cruz had a one on one interview with "The Buzz" host Boy Abunda and from there he finally admits that he and Shaina are now going steady. He also clarify things that he was not the reason behind John Prats and Shaina's break-up.

During the one on one interview of Boy Abunda, John Lloyd Cruz also clarify the issue that it is not true that he promised the Pop Star Princess Sarah Geronimo that he would court her in 5 years.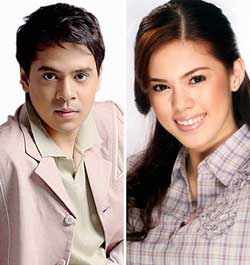 Watch the full interview of Boy Abunda with John Lloyd Cruz.
John Lloyd Cruz The Buzz Interview Part 1 of 3

John Lloyd Cruz The Buzz Interview Part 2 of 3

John Lloyd Cruz The Buzz Interview Part 3 of 3