Are you familiar with My Brute? Little Warrior Game is quite similar to My Brute. It is a new game application in Facebook. You choose your character or warrior, fight with your friends or anyone that is using the application. Add your teammates, increase and develop your character as you level up, purchase some weapons that you can use in your fights. Improve your skills and others.
I'm not familiar with the game yet so I can't give you some Little Warrior Tips. As of the moment, I am still exploring the game and hopefully, I could share some tips in the future.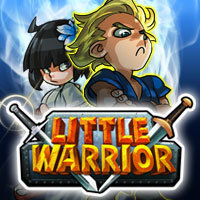 One thing is for sure, this is not the kind of game like Mafia Wars where in you will just imagine things. With Little Warrior, once you created your character, you can just simply choose someone to fight and just watch them fighting. If you are familiar with My Brute game, you know what I mean.
Little Warrior is still in beta version so expect some glitches due to server issues. If you want some Little Warrior Cheats, just visit this blog regularly for some updates.